JINSHAN shines at Asia Health 2019 on March 26-28, 2019, at the Suntec Singapore Convention Center, Singapore.
The 2019 edition of Asia Health, co-located with Medlab Asia Pacific welcomed over hundreds of attendees from across South East Asia, and internationally in search of the latest medical devices, equipment and services unique to this innovation hub.
JINSHAN Science and Technology Group Co., Ltd, a leading developer, manufacturer and marketer of medical devices in China, is showcasing its latest medical innovation at this year's Asia Health exhibition at booth T40.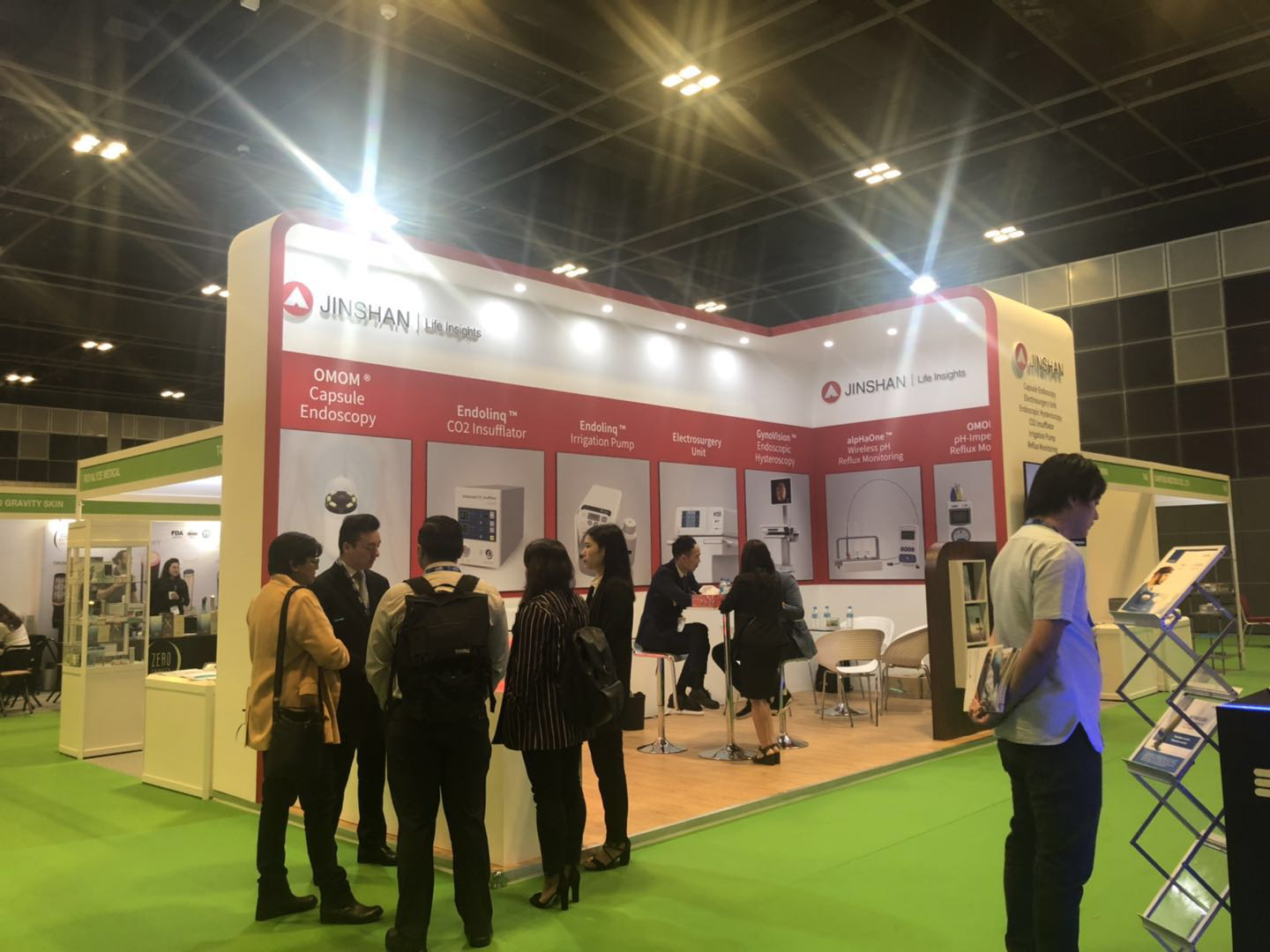 JINSHAN's freshly launched Electrosurgery Unit is also introduced at this event. It is the first show time in Southeast Market. With brand new design, 16 modes specially tailored for surgical operations, 6 effects to fine-tune users' experience and integrated Argon Plasma module, this is a new and capable tool for surgeons.
OMOM Capsule platform had recently received major updates. OMOM Capsule 2 now has Speed-sense technology, which dynamically adjust frame speed in accordance with Capsule moving speed, giving physicians more information, more confidence win diagnosis.
Among the featured products, ENDOLINQ Insufflator and Irrigation Pump caught many visitor's attention due to their compact design that fits nicely with any cart and its efficiency and performances.
Jinshan is dedicated to sharing more medical technologies and advocating greater healthcare exchanges to world through the platform of exhibitions and activities. So here Jinshan strongly invite you to focus our next upcoming event DDW in San Diego, California, USA on 18th to 21st May, 2019.