More than 150 delegates, speakers and industry members from all over the world gathered in Chongqing, China to witness a milestone event: the first ever global event dedicated to the progression and evolution of Capsule Endoscopy – Capsule Endoscopy Global Summit 2018.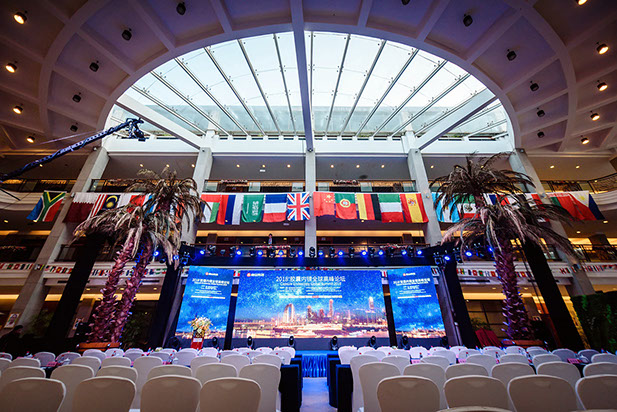 Event at the headquarter of JINSHAN Science and Technology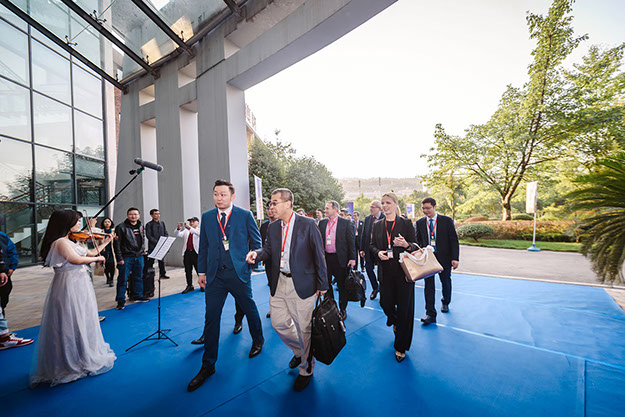 Guests arrive at the event

Mr. Wang Jinshan, founder and president of JINSHAN Science & Technology extended his warm welcome to all guests, announced the grand opening and unveiled a grand initiative: Capsule Endoscopy Universal Council, an open industry alliance connecting physicians, manufacturers, reading centers and all industry partners to promote the exchange and free-flow of Capsule Endoscopy data.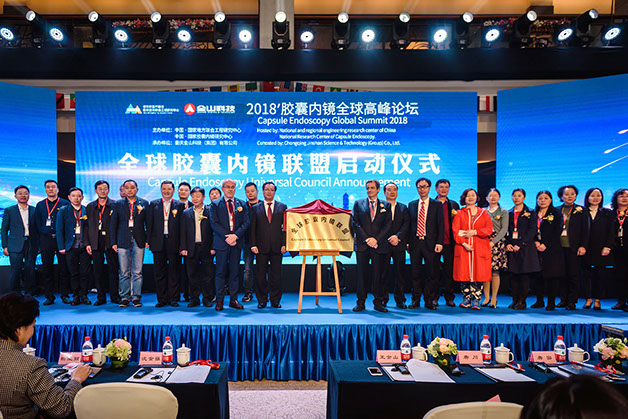 Announcement of Capsule Endoscopy Universal Council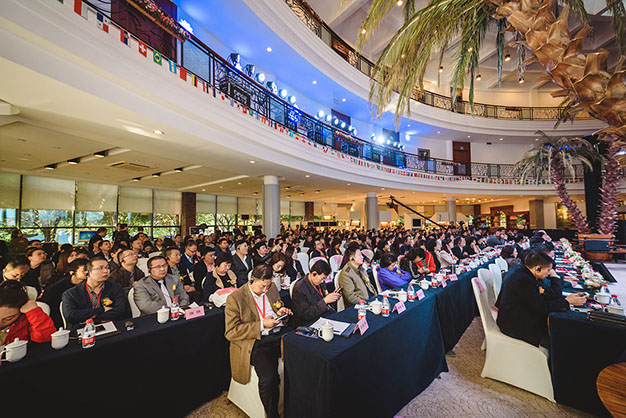 Mr. Zhang Yunfan, Marketing Manager from JINSHAN then revealed exciting news of OMOM Capsule. OMOM Capsule 2 will have major updates in adding Speedsense?, an adaptive frame rate technology allows the capsule to capture images from 2-6 frames per second. The much-anticipated two-camera system OMOM Capsule Duo and OMOM Capsule Navi, magnetically controlled, fully automatic stomach inspection solution were also announced.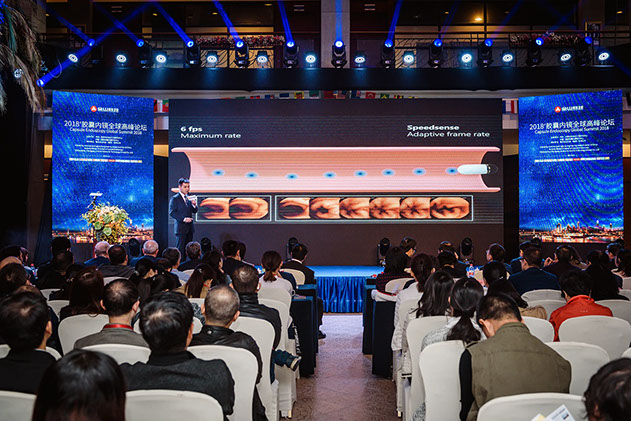 OMOM Capsule 2 upgrades with adaptive frame rate technology

The scientific symposium invited international speaker to share their discoveries and thoughts of CE and explore new ideas and possibilities.
Speakers (In order of appearance)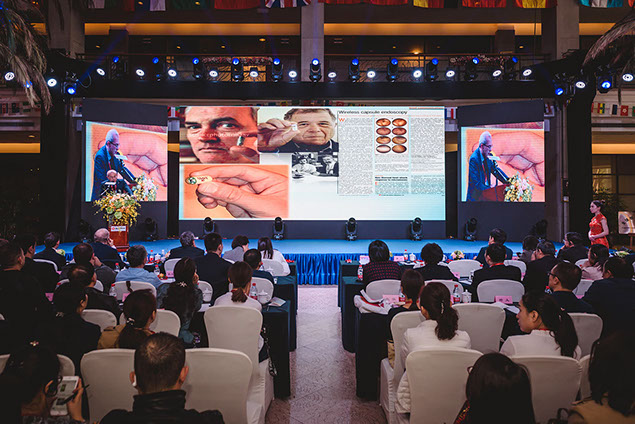 Anastasios Koulaouzidis: Capsule endoscopy of the small bowel: present, future and a bit of past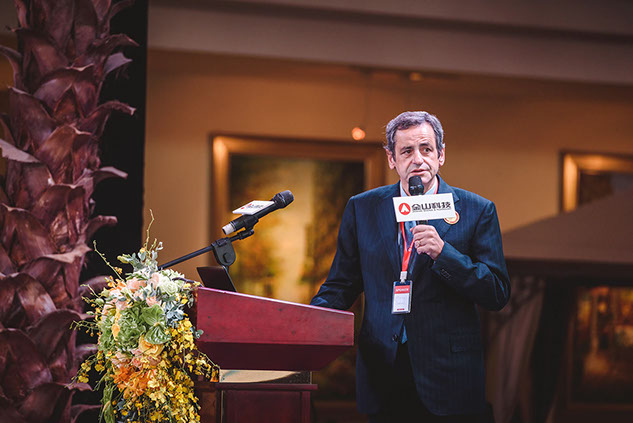 Miguel Mascarenhas Saraiva: Terminology of Capsule Endoscopy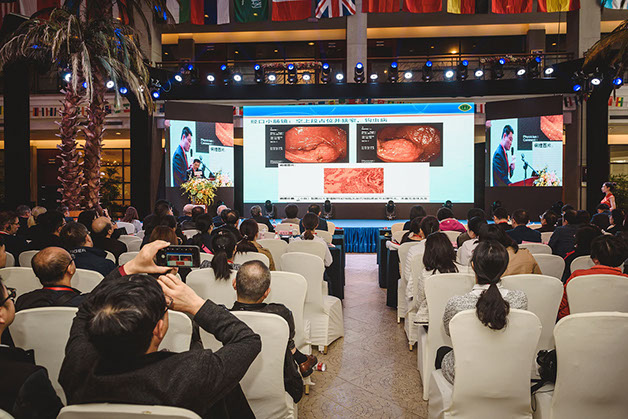 Fan Chaoqiang : Clinical case studies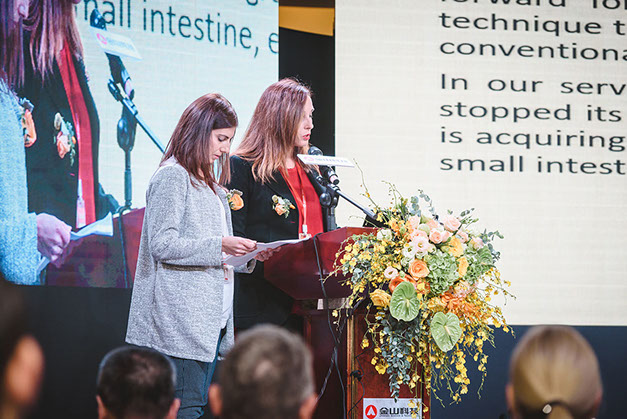 María del Castillo Caro and María José Garrido:
Nursing procedure for the diagnostic test with the endoscopy capsule Omom 2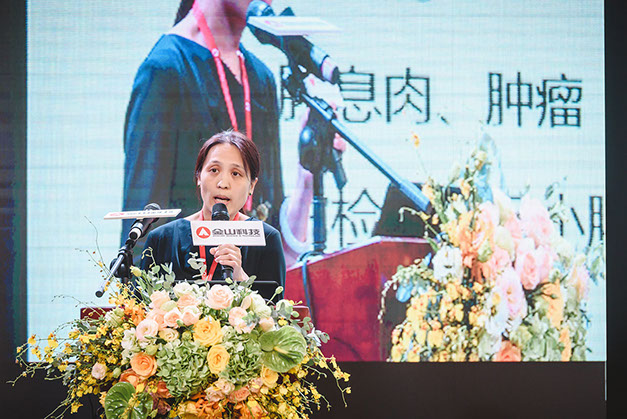 Zhao Hong: Application of Capsule Endoscopy in
Toddler and Preschool Children's Small Intestinal Disease

Asa'd Izziddin Mustafa Dajani: Intestine Helmenthiasis Case Studies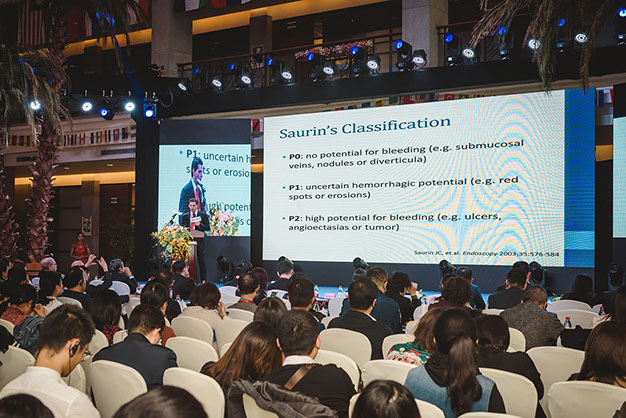 Gerardo Blanco: Comparison of the diagnostic yield of
"Pillcam SB3" and "OMOM" capsule endoscopy in small bowel bleeding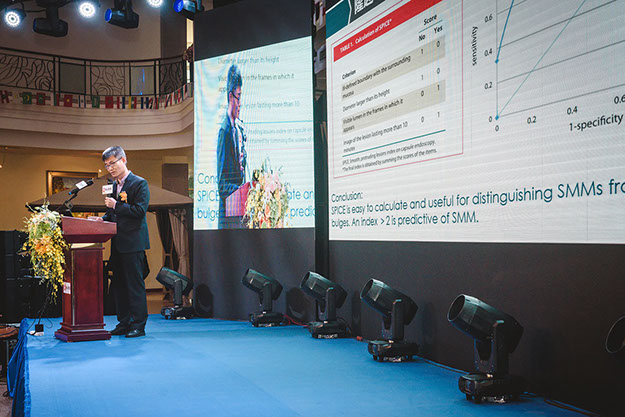 Bai Yang: Application of OMOM CE in the diagnosis of Gastric Diseases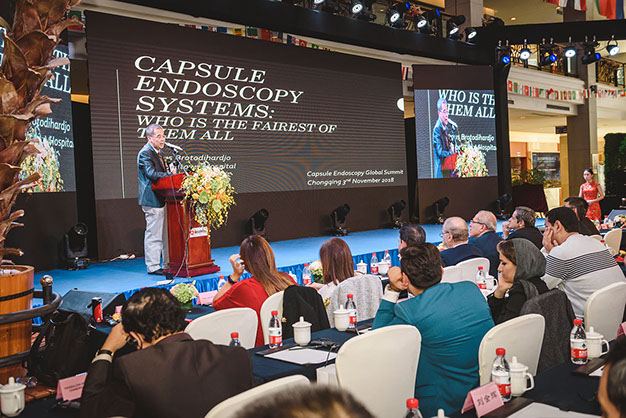 Brotodihardjo Agus Emong: Capsule Endoscopy Platforms: who is the fairest of them all?

Zhang Binglin Application of CE in China

After scientific symposium, 6 speakers were invited to the podium. Then experts shared their view of the future prospects of Capsule Endoscopy and engaged in a joyful discussion.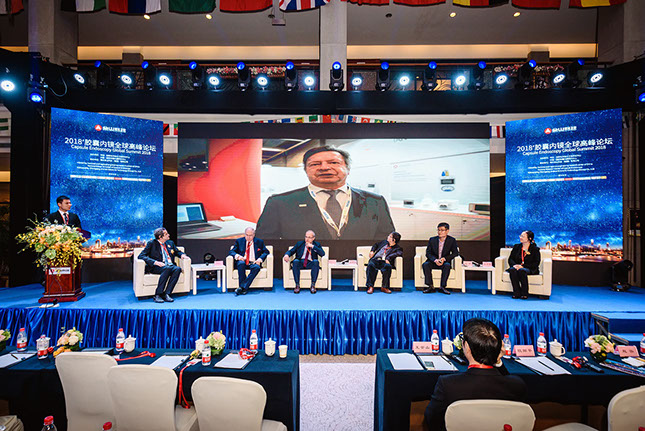 Mr. Jean-Francis Rey, president of WEO sent his special regards to the event.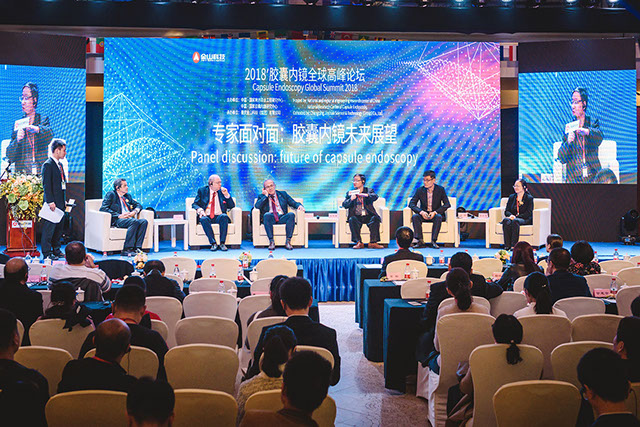 The event ends with group photo of all participants and high expectations for the next year. We are grateful for the warm turn outs and most excited to see how will the Capsule Endoscopy Universal Council and the Universal Terminology agenda reshape the landscape of CE.
See you next year.