Buenos Días from Barcelona, Spain!
The warm sun, clear sky and accommodating climate provide the perfect backdrop for this United European Gastroenterology Week. As the curtain drops for this year's UEGW, we are excited to share with you highlights from the event and latest improvements.
In this year's UEGW, OMOM System ushered in a new chapter in Capsule Endoscopy. Not only are we celebrating its 10th year in the European market but a milestone in its own development, and in that, the whole industry.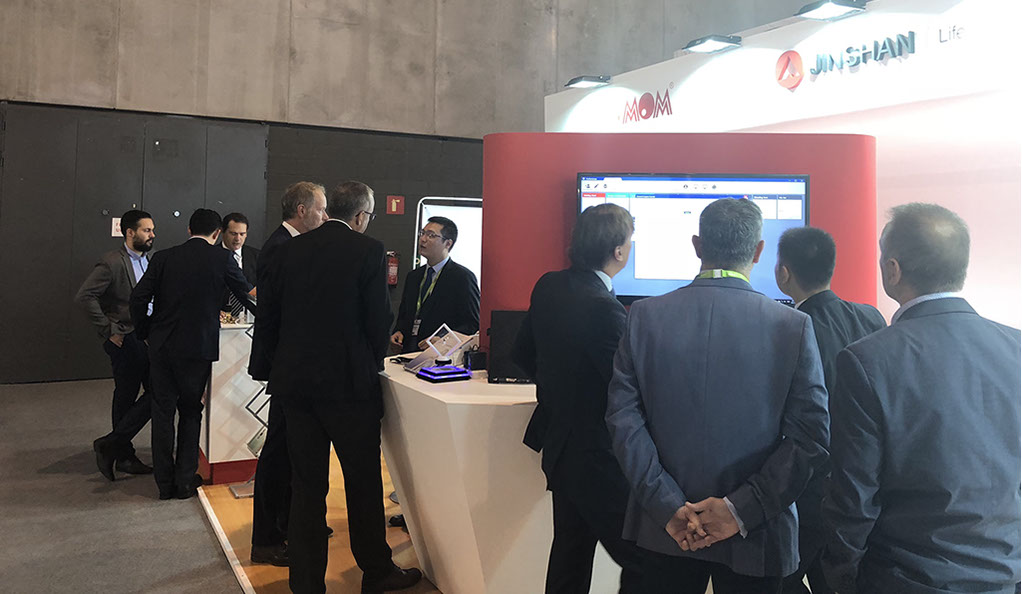 The acclaimed OMOM Capsule 2 had underwent a major upgrade with major improvements in terms of view angle, color tuning and image details. Healthcare professionals were sure to benefit from these improvements making faster and more accurate inspections.
Alongside with impressive hardware upgrade came a software makeover that is nothing short of a revolution. OMOM VUE, the brand-new application with contemporary philosophy and innovative user experience is going to change the landscape of Capsule Endoscopy.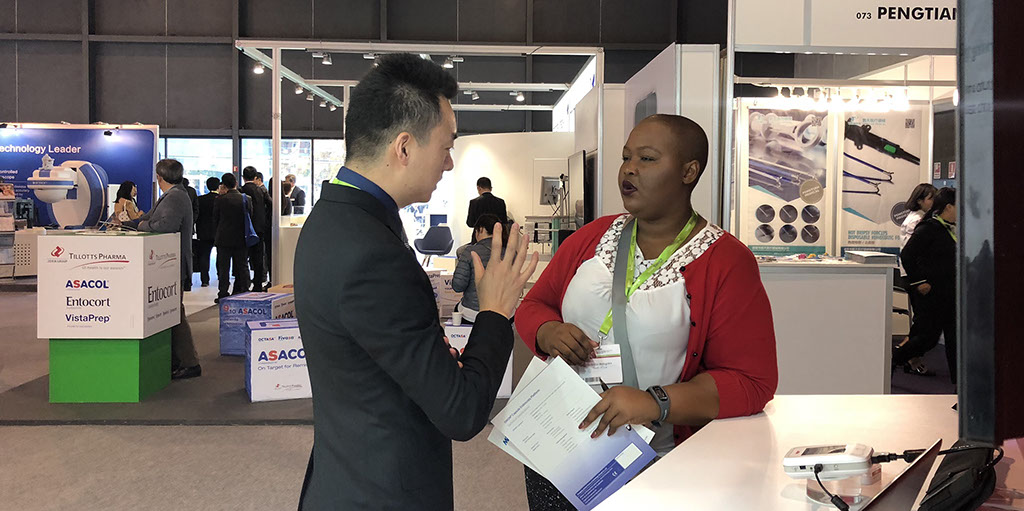 Doctors, nurses and other healthcare professions came to the booth and marvels at superb image quality of the new capsule and era-defining design of the new application.
Meanwhile, our Reflux Monitoring solutions are taking strides in the academic sector. As the latest development of cooperation between JINSHAN and Professor Daniel Sifrim and his team, new poster was demonstrated in the poster session (P0510 Nuclear Loricrin and A Dysregulation……) using pH Capsules from JINSHAN.
Lots of visitors were also interested in the developments of our Endoscopic accessories such as CO2 insufflator and companying accessories.
With the strong product lineup and intense innovations displayed. We believe this is our best UEGW yet. Please join us next summer in Washington DC and see where our inventions taking next.